£

15.00
Cloth and Concrete Bowl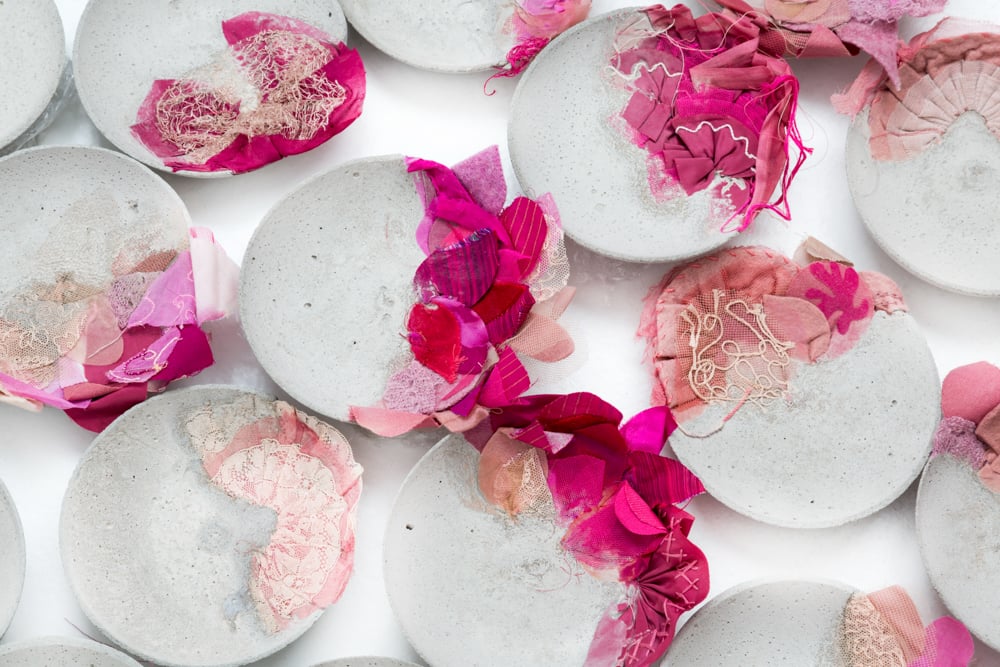 These amazing cloth and concrete bowls were made by me in collaboration with Bethany Walker for our joint project Interlace. The bowls are all made with raw concrete, set with hand stitched, printed, cut and embellished textile petals made by me.
You will get a surprise bowl and can choose from softer or brighter pinks but all pieces vary and have mixed tones and shades of pink, blush, a little purple or lilac. These bowls are cheaper than the individually-listed ones as it saves me a lot of time unpacking, photographing, marking up and listing them. See other listings for groups and sets.
The bowls are 5 inches / 12.5cm diameter and 1in / 2.5 cm deep.
UK Shipping only. For Rest of World please contact me to make arrangements. Each bowl is unique and has bubbles, marks and small chips around the edge. These are part of the design and should not be considered flaws. Handle with care, the edges are particularly fragile. For decorative use only, not for food. Do not get wet. Please look at other listings for individual and groups of randomly-selected bowls.